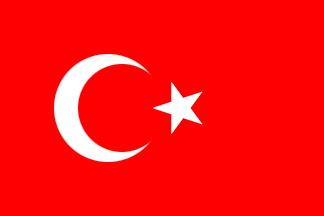 Yapımı 2016 Ağustos ayında tamamlanan ve Girne'nin en merkezi lokasyonunda bulunan Girne İdeal Öğrenci Yurdu, dağ ve deniz manzaralı olup, kafelere, restoranlara, otobüs duraklarına ve mağazalara sadece bir iki dakikalık yürüyüş mesafesindedir.
Yurdumuzda 60 adet; 48'i tek kişilik, 12'si çift kişilik olmak üzere, özel balkonlu 30 metrekare stüdyo tarzı odalar bulunmaktadır.
Odalarda 4Mbit ücretsiz Internet vardır!
1 Eylül 2022 - 30 Haziran 2023 akademik yılı için hemen kayıt yaptırın!
​
Girne'nin en popüler özel öğrenci rezidansı sizi yaz döneminde bekliyor!
​
Kredi kartlarına taksit imkanlarımızdan yararlanabilirsiniz.
Rezervasyon ve daha fazla bilgi için:
Tel: 0542 882 8000 (WhatsApp)
​
​
Kyrenia Ideal Student Dormitories, offer students a stylish and comfortable place to stay while studying in Cyprus. Markets, restaurants, cafes and bus stops are only a few minutes' walk away.
There are 60 rooms; 48 single rooms and 12 double rooms. The 30 metre square rooms are all en-suite with sea view balconies.
4Mbit free wi-fi in rooms!
Register now for the summer term and the
2022-2023 academic year!
​
We hope to see you soon!
For more information call
0542 882 8000(WhatsApp available)
​
​
(if you are calling for abroad dial: 00 90 542 882 8000)
Certified by the Ministry of Education
girne öğrenci apart girne apart yurt girne yurt fiyatları girne'de ucuz yurtlar girne uygun yurt girne özel kız yurdu girne özel erkek yurdu uygun yurt ekonomik yurt fiyatları girne öğrenci rezidansı girne öğrenci evleri kıbrıs öğrenci yurdu kıbrıs öğrenci yurtları kıbrıs öğrenci rezidansı Kyrenia dorms kyrenia students girne dorms girne studyo daire